CHI-LLC – Computer Human Interaction, LLC –  is a Seattle-based software development company focused on 3D configuration and visualization software that streamlines the sales process for our customers. Our 3D applications for office furniture, closet, garage, and storage space planning invigorate the customer experience by immersing clients in their space with stunning 3D visuals, sophisticated yet simple-to-use configuration capabilities, and accurate parts lists.
We seamlessly weave complex business logic into beautiful design software your customers, salespeople, and designers will love to use.

"We are passionate about revolutionizing the customer experience. We believe in empowering human beings and enhancing understanding through technology. Our mission is to make complexity invisible, revealing possibilities — not rules."
SAM PARK, President, CHI-LLC
Who We Are
We are a team of passionate individuals dedicated to serving our customers, employees, and community with the highest standards in mind. We take pride in our integrity and invest heavily in our clients' success. We have been delivering the highest quality software to our customers for over 20 years.
In that time, CHI-LLC has focused on making industry leading 3D visualization and space planning software. We have a deep understanding of our specialized field, and have combined that with a team of leading designers and modelers who deliver the best in 3D technology. We seamlessly weave complex business logic into beautiful design software your customers, salespeople, and designers will love to use.
Watch your design conversation come to life with amazing 3D visuals and realistic textures. Have fun collaborating with your clients in real-time as you perfect their design. We work side by side with you to design software that meets the specific needs of your company. We build lasting applications that provide a unique sales experience for your customers and a competitive advantage for your business.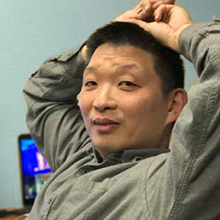 Sam Park President
I have been the President of CHI-LLC for about 5 years and I lead the company with the focus on the human element: customer service and user experience.  I am passionate about software that is fun and easy to use, and our goal is to make people smile when using our software, saving time, effort and brain cells.
When not in front of a computer, I like to spend my time with my family, hunting the library for interesting books, and attempting to keep in shape.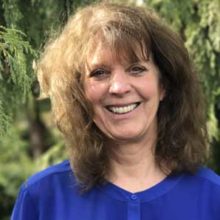 Judy Visser Vice President of Support Services
I have had many roles at CHI-LLC but none as fulfilling as my current position where I am able to instill a sense of personal satisfaction and accomplishment in individual team members. I help employees develop a sense of self-confidence and look for ways to help them gain personal satisfaction from their responsibilities so they are inspired and excited to come to work and perform well every day. Outside of work I enjoy hiking, biking, reading and gardening.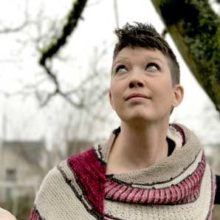 Carrie Bredy Account Executive and Training Specialist
I am dedicated to helping our customers achieve greater career success through the use of our software tools. I love sharing information in a way that's easy to digest for people at every comfort level with technology. In any sales and training process, I pride myself on getting to know my customers and developing long-term working relationships. Our customers love knowing they have a single point of contact for their primary software needs. Outside of work, I enjoy knitting, cooking, and spoiling my dogs.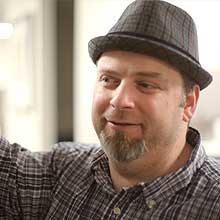 Willis Shockley Technical Support Specialist
I understand that everyone is not tech savvy and that working with computers can be trying at the best of times. It is my goal as Tech Support Specialist at CHI-LLC to provide our customers with a friendly, relaxed experience each and every time they need assistance, whether it be the first time they have called or the 20th. When I leave the office at the end of the day I enjoy working with my hands in my wood shop or tying on an apron and creating magic in the kitchen for my beautiful wife.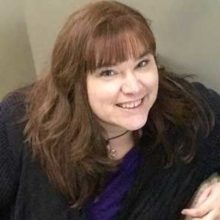 Melissa Fankhauser Executive Assistant
I wear many hats in our office. However, if I had to sum it up in one word it would be support.  I am here to support our customers in any way I can, whether that is answering questions about our software, invoice and billing, setting up licenses or simply being the smile on the other end of the phone when you call. I also support my team in the best way I know how. I love to constantly learn new things so that I can better support the team, learning more about our software and industry every day. Every piece I learn allows me to support both our internal team and our customers.
Outside of work I have a passion for social justice, knitting and being with my family, especially my two teenage boys. That last part sounds crazy but it's true.
Customers
We are proudly in partnership with and provide software services for the following customers:
Herman Miller
SNAP!Office
ClosetMaid
Organizers Direct
Monkey Bars
Tailored Living
Flow Wall Systems
Cope Closet Systems
Storables
Sidelines
TAG Hardware
Wardrobe World (Australia)